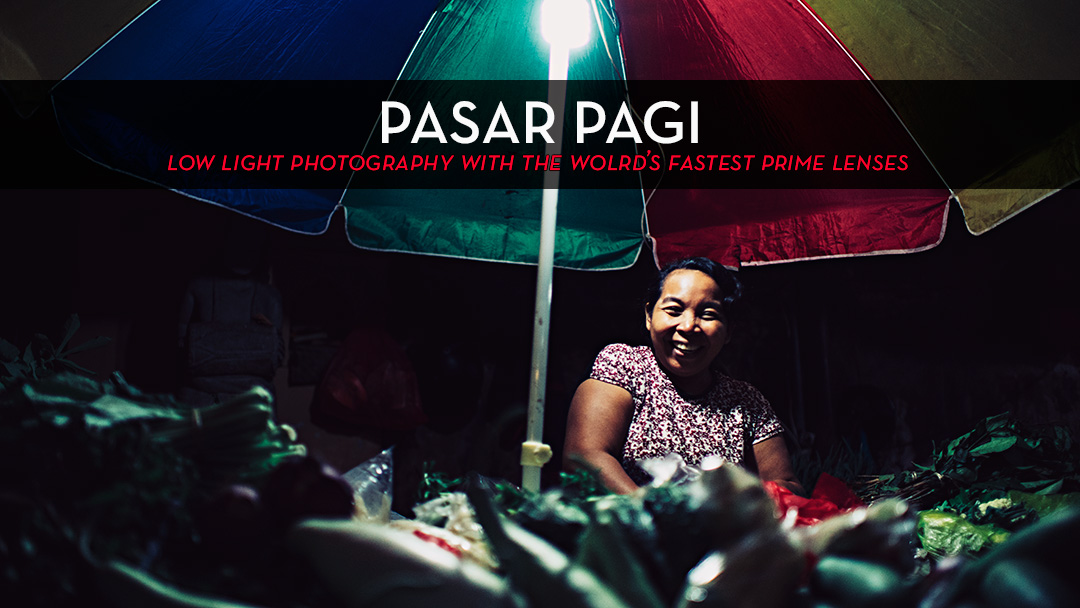 Low Light photography with the world's fastest Prime Lenses
I proudly own 2 of the world's fastest prime lenses. The Kerlee 35mm / f1.2 and a Mitakon (Zhongyi) 50mm / f0.95 (the 'Dark Knight').
But up until this shoot, I never had the opportunity to really put those lenses through the paces. And see what can be done with such fast glass.
Also, I do most of my photography with Sony mirrorless cameras, which are known for their exceptional low light performance with relatively noise-free picture well into the (very) high-ISO range.
So, I was wondering what to photograph under real ultra-low-light conditions.
If I were a 'pixel-peeper' I could easily set up some dimly lit scenario and do test shots. But that is not my thing. And there are many others out there who are very good at this pursuit.
My quest was to photograph something / somewhere with very little available light on one side but also something that would also yield somehow interesting photographs.
Being also a 'borderline insomniac' it was easy to get up very early in the morning and head on to Bali's largest wet market. This market is outdoors and starts at around 3.30 h in the morning and closes before dawn. More about this market further down below.
Traditional wet markets in Asia are usually a feast for the eye and an ideal hunting ground for 'human-affairs' photographs.
So I was all set.
In the following a few photographs to set the stage.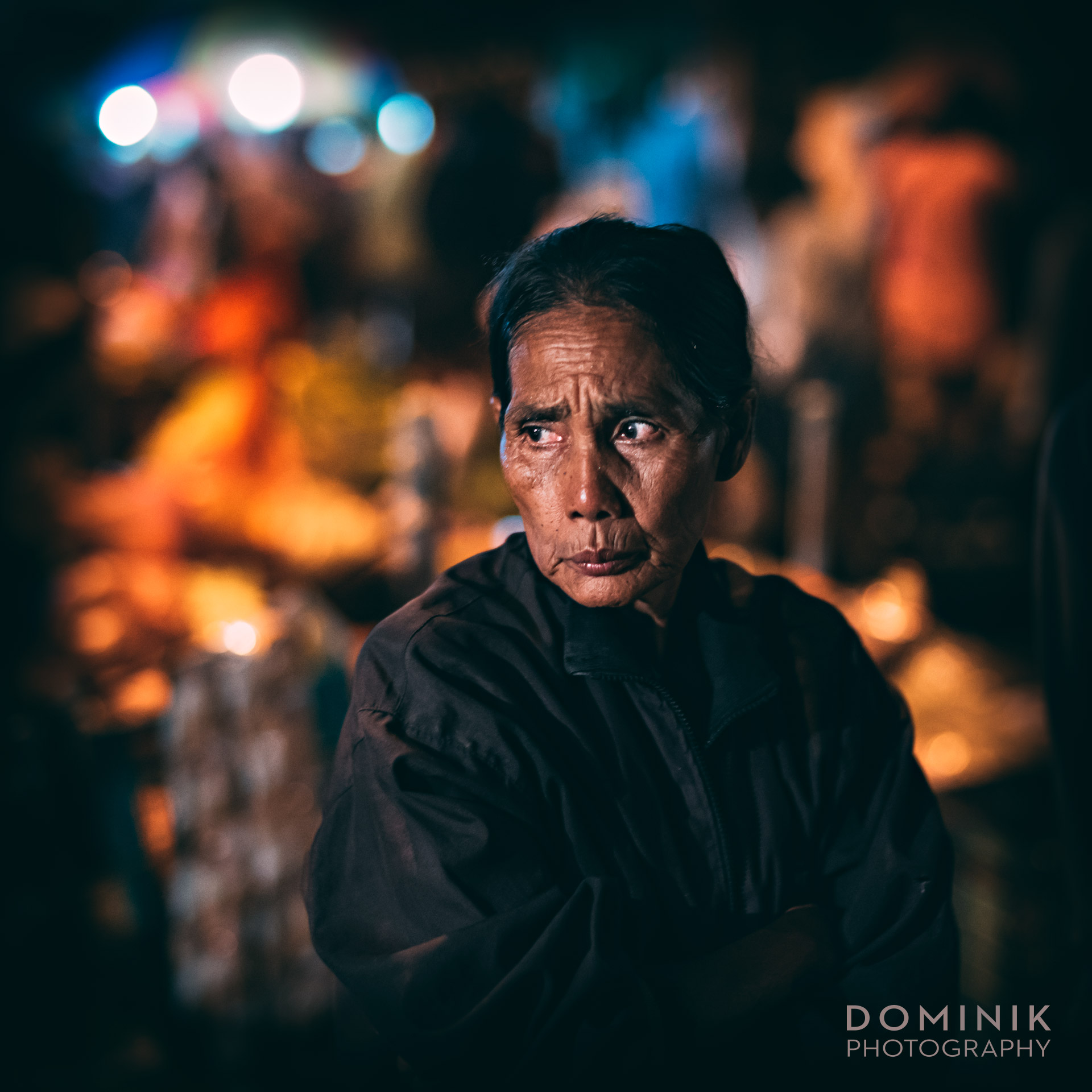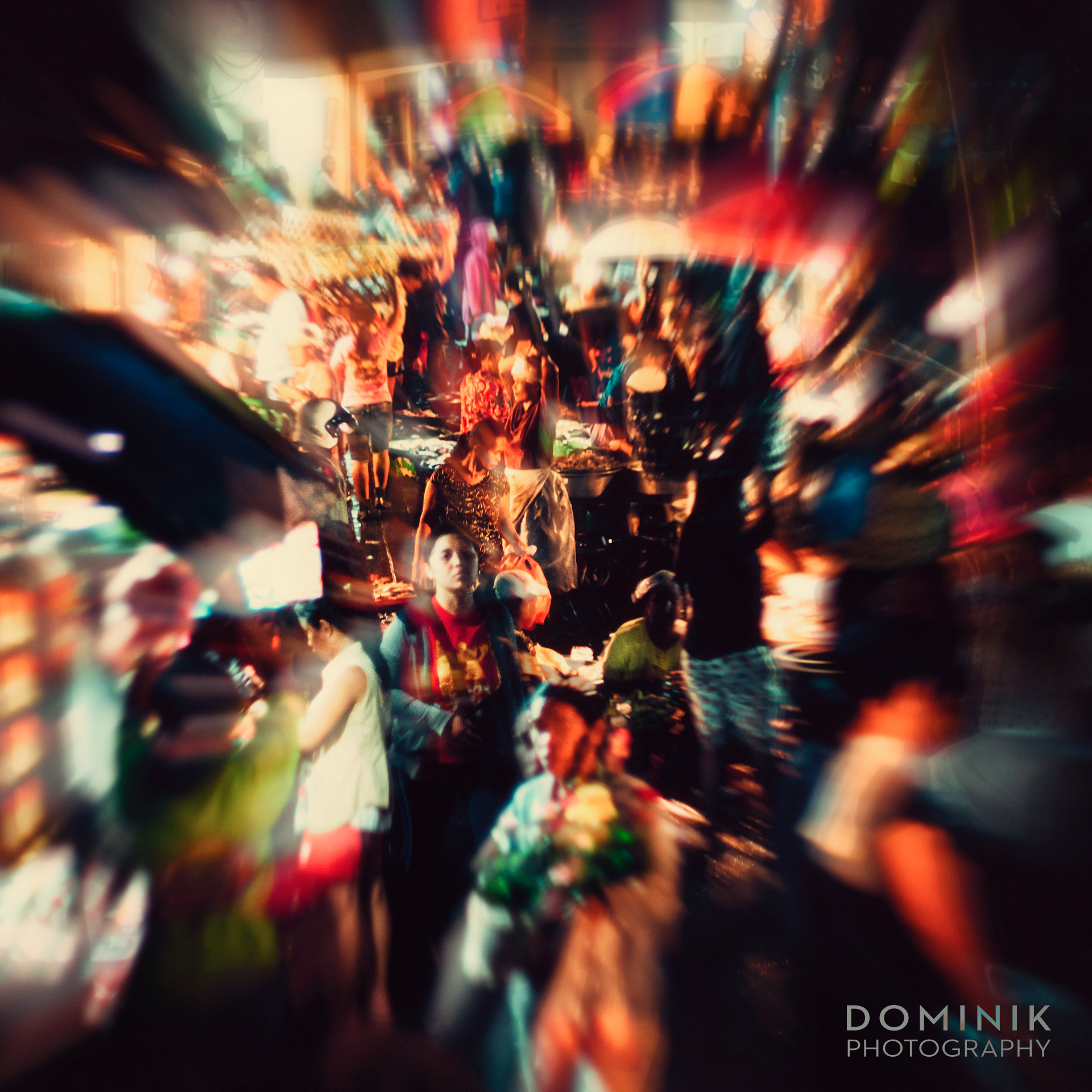 early morning market action – both with Helios 85mm / f1.5 vintage lens
Three visits with three different lenses
All together over the period of a few weeks, I went to that market 3 times. Each time with a different lens.
First time I went with the venerable Helios 85mmm / f1.5 – a vintage lens from the Soviet Union.
Second time with the Dark Knight (the Mitakon 50 mm / f0.95) and the third time with a Kerlee 35mm / f1.2
All three lenses performed remarkably well. The Mitakon 50mm / f0.95 continues to amaze me… In the range of f 0.95 – f 1.4 I would not even need to dial in very high ISO… I don't remember my ISO settings but usually below 3200. Allowing for plenty of 'headroom' in post pro.
Focusing with the Mitakon is a bit challenging. And also it became apparent that the Mitakon is not the sharpest. Though if you see some unsharpness in my Mitakon pix it is more likely due to me not nailing the focus than because of the lens being unsharp…
With the Kerlee I often switched the camera into APS-C mode thus turning the lens into a 50 mm. Why ? Because in many situations 35mm was simply too wide.
Some more photographs ?
Ok, I cheated (a bit)!
Photographers among you who may look at those pictures to evaluate the technical quality of the lenses, the bokeh, etc… I have a confession to make !
I cheated. Let me explain.
Most photographs I edit in Lightroom only. However, some of the photographs in this post underwent manipulations in Photoshop as well. Using the Nik Analog FX Photoshop plugin.
So the smear effect in the corners on some photographs, the light leaks, and other artifacts are not from the lenses used. I hope you don't mind.
My approach is to do whatever it takes to achieve the look I want. After all manipulating photographs in post-pro is as old as photography itself. And not confined to the realm of digital.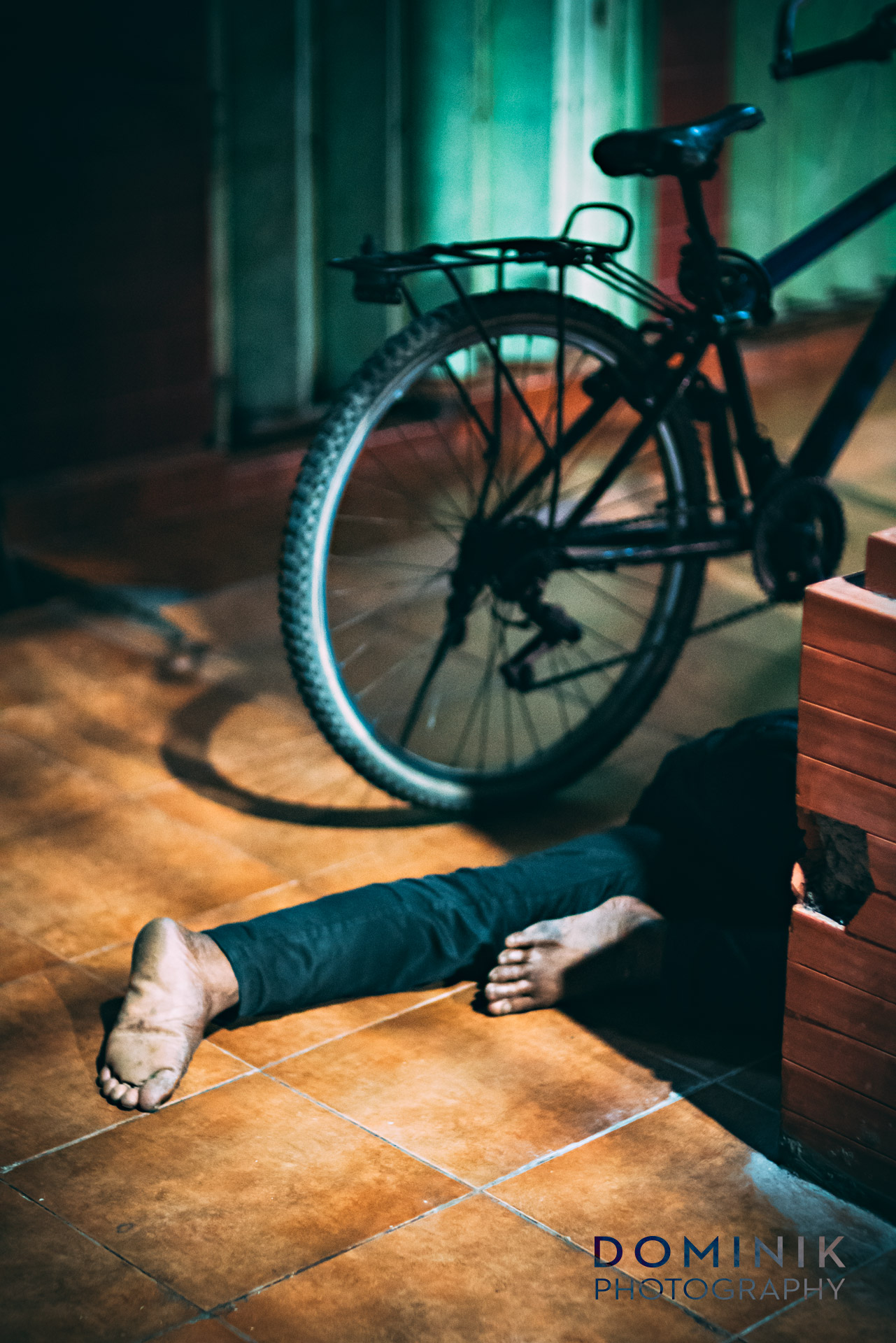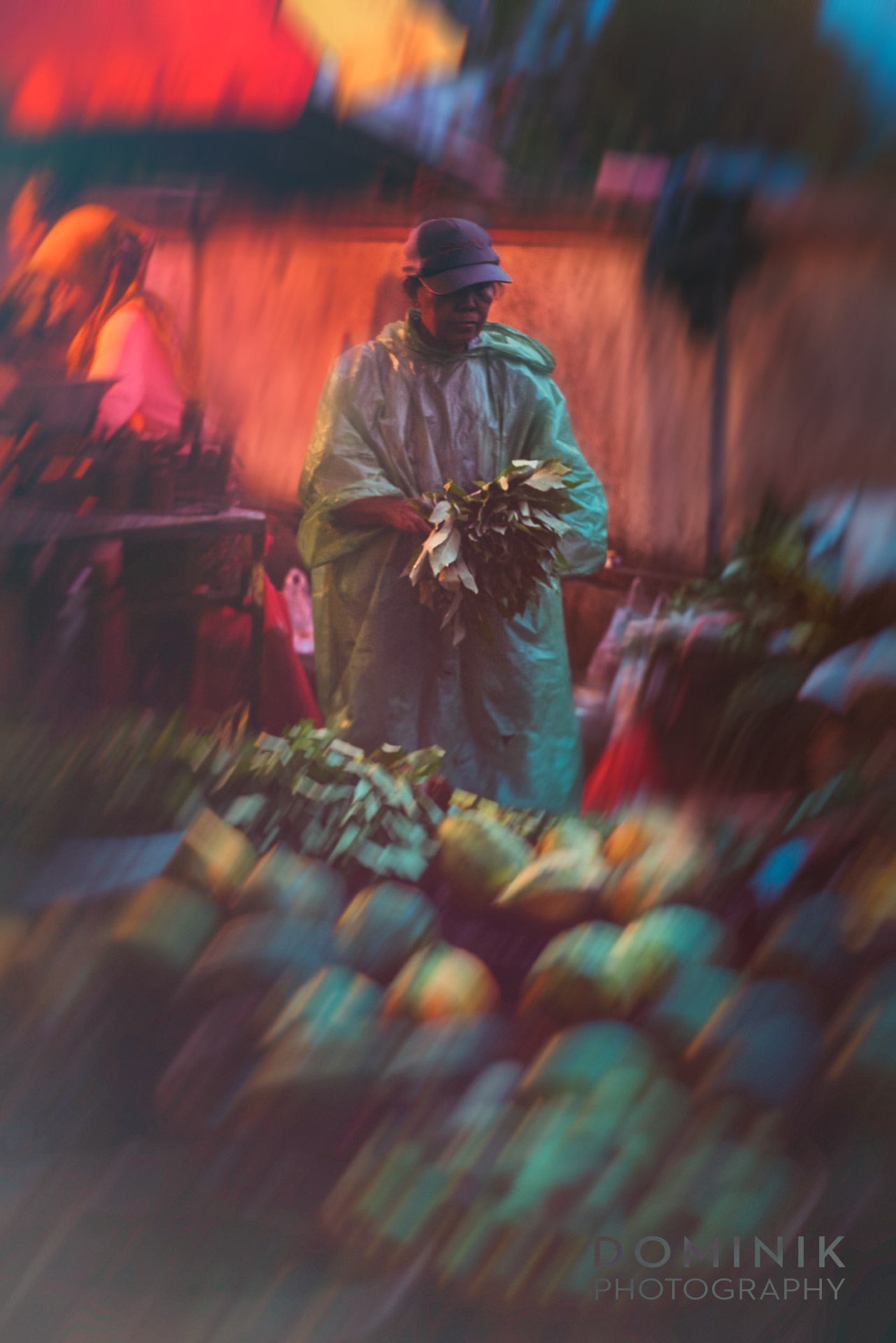 Kumbasari wet market Denpasar Bali
Bali's capital city Denpasar is probably one of the least photographed places in Bali. And I can see why. It is indeed not a visually appealing place.
However, as you saw from the photos above there are some photographic gems to be had in Denpasar.
The photos here were taken at the Kumbasari market in Denpasar. This traditional market used to be housed in a large old building. It burned down in 2007. And slow as things are here in Bali the market has not been rebuilt yet or relocated.
Bad news for the vendors, but good news for me as a photographer. Why ?
Because all the vendors are forced to go about their business out in the streets.
Well, so much from Denpasar Bali. I hope you have enjoyed the photographs.
As always, please be in touch or leave a comment below. I love to hear from you.
Truly' DOMINIK