Tirana – refreshingly different
I choose my travel destinations in varying ways. For some destinations I do a lot of planning and researching before I go. Yet other destinations I choose on a very short notice and with little or no preparations.
Among all the travels I did and places I visited the ones that came from just a hunch turned out to be the best. And Tirana was one such destination.
Dear Reader needs to know that I have made it a habit to visit my native Europe every year. To visit family and friends and to expose my 9-year-old daughter to half of her cultural heritage.
So when planning this year's Europe trip and the destinations we wanted to go I had this intuition, this hunch to visit Tirana, the capital of Albania. Don't ask me why…
At first I had some 'security / safety' concerns. But those were quickly dispersed when I went online and read a few articles that addressed this issue.
Let me first set the stage with some photographs from Tirana: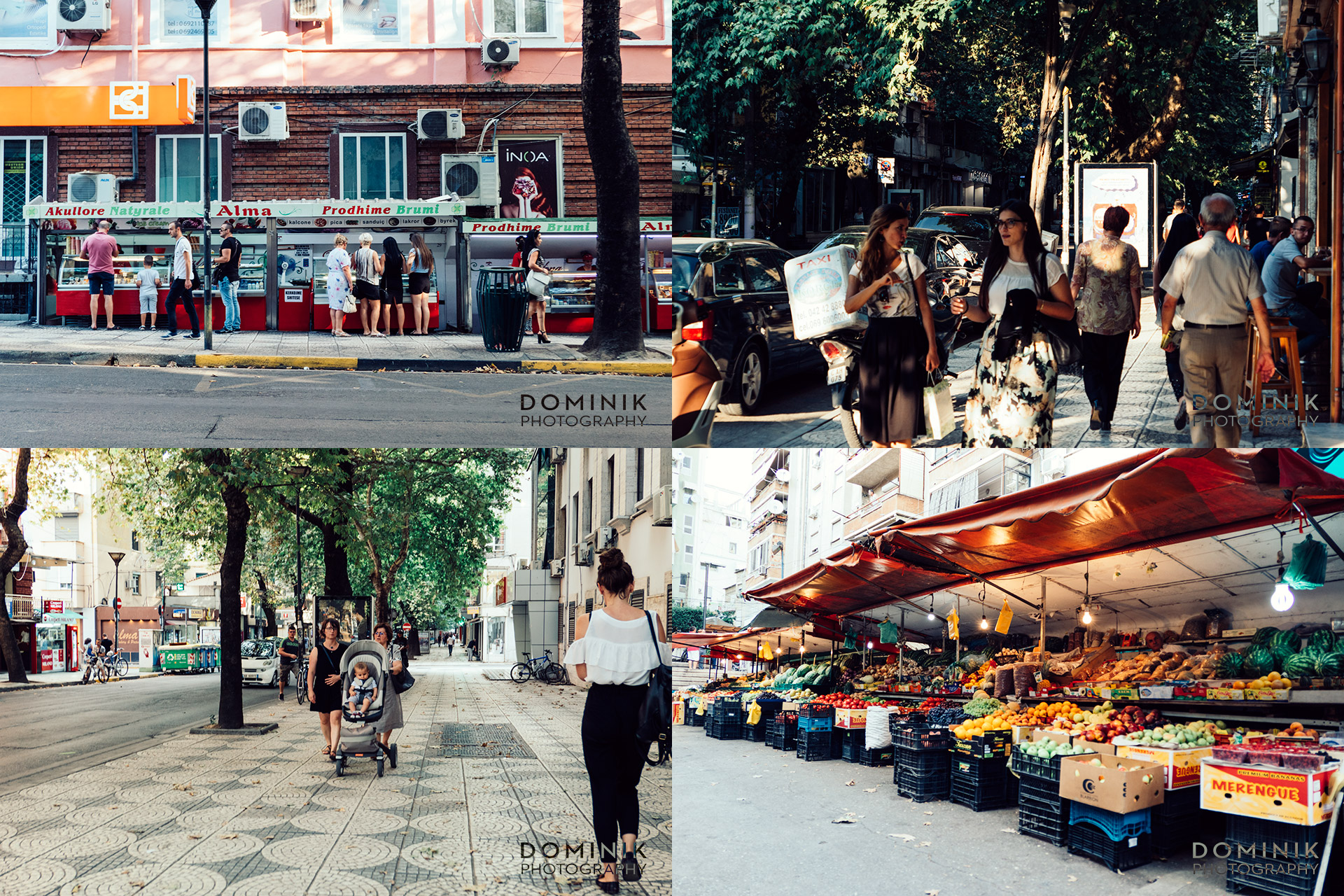 Tirana is not…
Let me start by telling you what Tirana is not.
Tirana is not a spectacular city with lots of attractions. It has very little in terms of impressive old architecture. Let alone impressive new architecture.
In fact, it has very little in terms of what one could consider places of interest for tourists. And therein lays the charm of Tirana. More on this later.
So, if you as a visitor come to Tirana to sample the grandeur and cultural heritage of Europe you will be disappointed.
And it is exactly this lack of what makes so many European cities great which makes Tirana: PLESANT.
I am certain that for the foreseeable future Tirana will remain 'non-touristy' and an 'underdog' among Europe's capitals as tourist destination. And this is good news as far as I am concerned.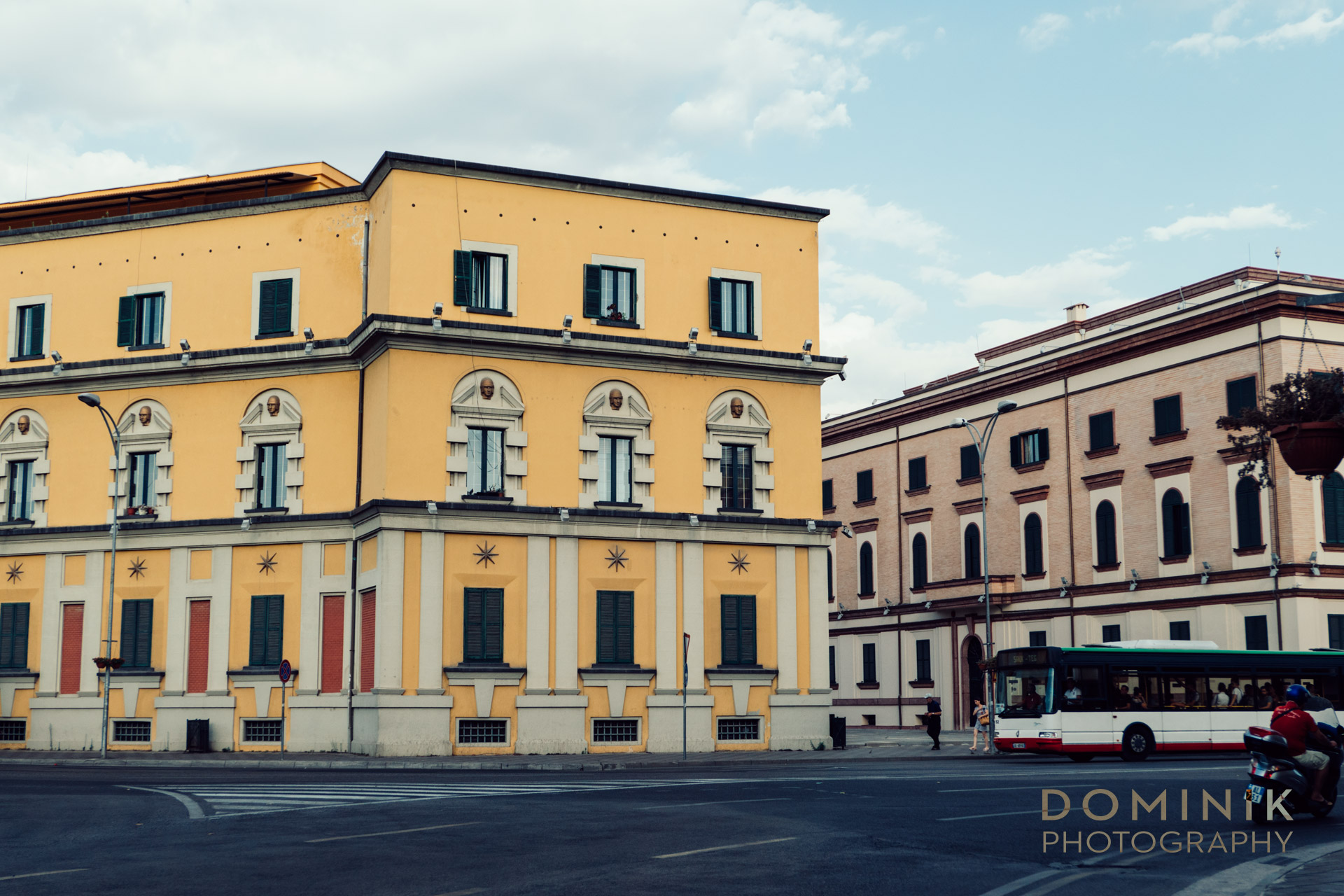 What makes Tirana pleasant?
It's pace. Tirana is slow. The people have time. Time to sit down and enjoy a conversation over a coffee, a beer or a glass of wine.
Nothing is far in Tirana. It's all within walking distance. In fact, you can easily explore all of Tirana's city center and 'points of interest' (whatever that is) within 2–3 hours — on foot.
There is no subway or tram system. Only a few busses, which are ridiculously cheap. But chances are you won't them anyway. And for the more lazy ones there are also plenty of taxis.
Because I was travelling with my daughter and my son I did not use a bicycle during my time in Tirana. However, Tirana is certainly 'good enough' for bikers. Why I say 'good enough' ? Because there are no dedicated bicycle lanes on the streets as most other European cities. But traffic, when compared to other European capital cities, is relatively light.
The good news for bikers is that nobody gives a rat's ass if you drive on pedestrian ways or wherever you want. Everything goes and the cops don't care.
Tirana is dotted with cafes and restaurants that invite to sit down and enjoy some 'out-time'. There are spacious outdoor cafes and restaurants everywhere. The standard of service ranges between good and excellent.
Another aspect that appealed very much to me is the absence of mega-brands in Tirana. No Starbucks, none of the fast-food brands. And even in the few modern shopping malls you will not find the usual suspects of clothing brands.
No billboards and large advertising boards in Tirana.
So, in a way it is what Tirana does not have that makes it so charming.

The villain and the 'Hero' of Tirana
To understand what Tirana is today one needs to look at the role two people played in Tirana's histroy.
A villain and a hero!
The villain first: Enver Hoxia. He was the brutal dictator who ruled Albania for decades. Up until the late 80ies. And his legacy on Tirana is an extensive bunker system below the city. Above ground though he left a faceless grey-in-grey city with very little development.
He even erected his own forbidden city where he and his party cadres took up residence. Right in the center of Tirana. And this area was completely off-limits for the common man.
That area is now called Blocku and has been turned into Tirana's 'hipster' area. Fancy restaurants, funky boutiques and a lot of Tirana's youth culture took up residence here. A lively area and definitely a must-go place when visiting Tirana.
Which brings us to the hero. The famous Albanian basketball player, turned artist, turned politician: Adi Rama. Nowadays democratically elected Prime minister of Albania.
Under his tenure, as the mayor of Tirana the city underwent significant development and a turn for the better.
He demolished hundreds of illegal and dilapidated buildings which covered almost the entire stretch of the inner-city Tirana river and turned it into a nice green zone. He also ordered for many of the ugly communist area buildings to be painted in bright colors. As a consequence, nowadays Tirana has lots of pleasantly looking colorful and funky facades.
Adi Rama also, against popular resistance, turned the main square of Tirana (Skanderbeg square) from Tirana's most congested traffic spot into a huge and very pleasant pedestrians-only zone. All successful projects as you can see from the following photographs:
Cheese and Coffee
Although these two indulgences are not typically consumed together they are very prominent in Tirana.
Coffee culture I suppose is a heritage from the time the Italians invaded and ruled Albania. Why Albanians are so much into cheese I have yet to figure out.
Consequently, the city of Tirana is dotted with small cafes and people always seem to find time to sit down for a coffee. The coffee in Tirana is always good. In fact, I only had excellent coffee.
Eating out in Tirana has also always been very pleasant. I experienced the food in Albania to be sort of a mix between Balkan food and Greek food. Due to Albania's geographical proximity to Italy there is also lots of Italian food on offer.
There is also a tiny bit of international cuisine.
Shops and Shopping in Tirana
Firstly, I have never seen some many shoe shops and shoe maker shops like in Tirana. Why is that so ? I have no clue and if any of you dear readers have any explanation for that I would love to hear from you.
What I loved about Tirana's shops and shopping culture is how basic it is. Tirana still has shops that look like from the 50ies or 60ies.
I know I am romanticizing ! I know that many would consider this way of doing business being an indicator of a weak and less developed economy. I get it !
Yet, as a visitor it is… well, charming.
In the following I would like to show you some photographs of shops, shop windows and ways of doing business that provide a window into the past.
What do I mean by that ? In Tiana I saw many shops that seem to be completely untouched by modernity. Sometimes even the merchandise on offer seems to be from a bygone aera. At times Tirana feels like a time capsule from the middle of the last century.
Also, in Tirana you can see a lot of one-person-businesses. Which reminded me a lot of Asia. And I love that in Tirana, it is still possible for a person who wants to do business to simply go and offer one's merchandise, one's service or one's produce on the street.
Readers from Asia may ask what's the big deal. Well, in Western Europe, the Europe that considers itself developed and ahead a person will need a gazillion of permits thus making it impossible to conduct such one-person-businesses.

Tirana with children
One of my biggest fears was how would my 8-year-old travel companion react to Tirana. 'Dad I am so bored, there is nothing to do here…' . 'Dad I wanna do something fun…' . Those are the phrases I loathed.
So, my preparation for Tirana not being overly attractive to my daughter was to make sure that we get an Airbnb that is spacious, pleasant, has an abundance of international TV channels and above all a good enough Internet connection.
What's the strategy here ? Well, having travelled with her many times in the past I know that YouTube, online games and TV channels interesting for children can keep her busy and calm for at least 60% of the time.
But as it turned out my fears were unfounded.
We found two very small inner-city luna-parks with carousels, slides, swings, trampoline facilities and other rides.
Ridiculously cheap and even more ridiculously old. Soviet-union style rides for the lack of a better description. Old and rusty proly better suited for a museum of antiquities.
But my daughter did not care in slightest because it is not necessarily more fun to be on the latest computer-controlled ride with fancy neon lights.
In closing let me make declaration and state an intent. I kinda fell in love with the Balkan. Not that it was my first time in the Balkan. No, far from it. In my early childhood, my parents often brought me to Croatia, but that 40 years ago, after which I never returned.
But this visit to Albania rekindled a strong feeling for the Balkans. So my intent is to see much, much more of this part of Europe in the years to come.
I hope you enjoyed this little essay on Tirana. As always I would love to hear from you.
Truly' — DOMINIK